Andaman is a great place to visit if you want to see the beauty of the sea and its lovely marina. Andaman is also known as "Islands of Wonders" which is a great holiday destination to have fun and joy for tourists. It is an Indian archipelago located in the Bay of Bengal between India and Myanmar, with the majority of the islands are covered in thick rain-fed, damp, and hedge forests, as well as a diverse range of flora and fauna. These are fortunate with both southwest and northeast monsoons. It is a part of India's Union Territory is known for its elegance, with its eye-catching beauty white sand beaches, and clear blue waters, which is extremely thrilling. Its beauty and spectacular views make it one of the most popular tourist destinations in the world.
Traditions and Cultures of Andaman Islands
The customs and cultures of the Andaman Islands are well-known in India and the world. This is a collection of some of the world's most stunning islands. It is focused on tour and tourism, as well as agriculture, and originated in an Indian state and group of islands. Their way of life, clothing, and cultures are completely different from those of other nations.
Festivals in the Andaman Islands
Durgashtami
Janmashtami
Subash Mela
Block Mela
Vivekanandha Mela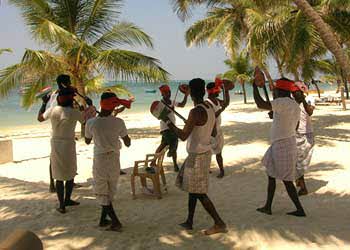 Cherish the beauty of Andaman beaches
For those seeking peace, elegance, romance, and bliss away from the hustle and bustle of city life, Andaman trip is a must. If you're one of them, you can travel to the Andaman Islands, which are remote but close to nature. There are plenty of beaches in Andaman such as
Radhanagar Beach
Cove Beach
Vijayanagar Beach
Elephant Beach
Bharatpur Beach
Laliji Beach
Sitapur Beach
Laxmanpur Beach
Sandbar between Ross and Smith Island
Kalipur Beach
In the solitude of these beaches where waves are in love with sands, the sun shines twice a day, the mind feels meditative, the heart listens to itself, harmony is eloquent, the sea speaks to the sky, and sunbathing is a joy, you will feel overwhelmed. The Andaman beaches, which are open to tourists, are renowned for their calming effect on visitors' outer and inner selves.

Stunning enjoyment with water sports
Kayaking, snorkeling, scuba diving, parasailing, banana boat rides, undersea walking, boating, sport fishing or angling, parasailing, jet-skiing, glass-bottom boating, seaplane rides, and a day in the sea with Rajan, the fantastic swimming with elephant, are all common water sports on Andaman beaches. The most breathtaking pleasures you'll ever have on your entire Andaman journey, so make sure to include them in your itinerary.
Explore tourist attractions of Andaman
Andaman & Nicobar Islands is a great holiday destination in India, with its white-sugar beaches, turquoise seas, sylvan sanctuary, and unparalleled tranquility. Despite their distance from the main Indian Peninsula, the Islands are so well integrated into the country's past that it's impossible to forget that this international-looking destination isn't a part of India. To have a relaxing and memorable holiday trip, the charming land of the Andaman Islands is the best choice. Make sure you don't miss out on the popular and offbeat locations for a once-in-a-lifetime experience!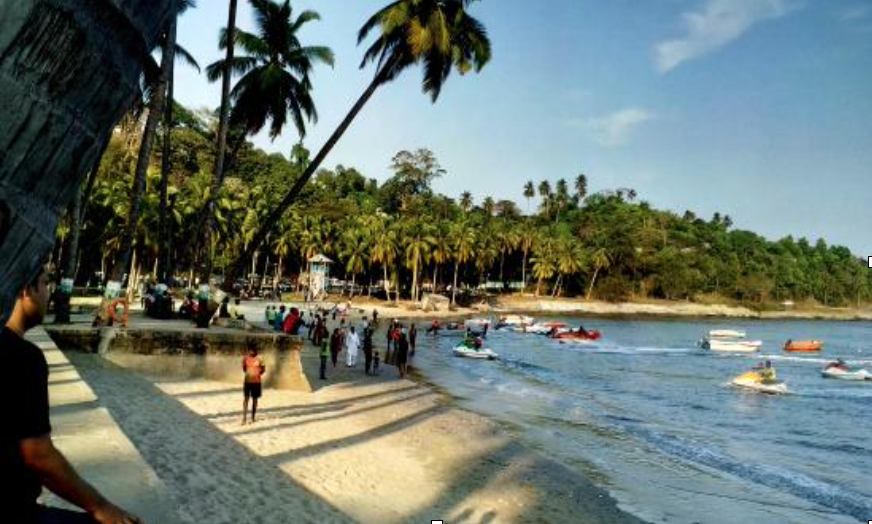 Here is the list of places to visit in Andaman that will allow you to enjoy all the benefits of island vacationing while staying in an environmentally friendly place.
Cellular jail
Mahatma Gandhi marine national park
Chatham sawmill
Andaman water sports complex
Corbyn's cove
Mini zoo
Wandoor beach
Chidiya Tapu
Forest museum
Fisheries museum
Anthropological museum
Naval museum or Samudrika
Ross Island and Viper Island
Cinque Island
Mt Harriet national park
Saddle top and dirt volcano
Experience wildlife photography in Andaman
Those who enjoy nature and wildlife photography should book a flight to the Andaman Islands. Wildlife can be found in every nook and cranny of this part of the world. Barren Island, one of the Andaman Islands' uninhabited islands, is home to a diverse range of flora and fauna. In Andaman, we can see rare animals and plant species that were not found in other nations. In addition, Barren Island is home to the only active volcano in South Asia. The volcano, about 135 kilometers from Port Blair, is an excellent location for nature photography. Another island that attracts photographers in Baratang Island. The island's main attractions are dense tropical forests and white sand beaches. To enjoy the pleasures of photography, you must photograph the limestone caves on Baratang Island.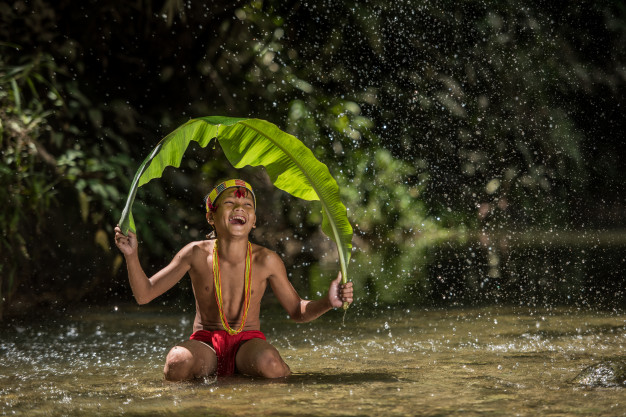 The Andaman Islands are a spectacular and the best tourist destination in India. Indian culture is somewhat similar to that of the Andaman Islands. This is also true in the food industry. The Andaman Islands' mainstay is seafood. Lobsters, crab, prawns, cuttlefish, and all types of fish can be caught here. There are also several delicious vegetarian options available. You can sample a wide variety of South Indian and North Indian cuisines. There are numerous appealing Andaman Tour Packages available.
Searching for the best travel guide for your next vacation to Andaman? Your searching will end now. Get the best deals with Maharaja Travels, the best travel guide offering Andaman tour packages for family trips, honeymoon trips, and independent trips. The packages include fantastic experiences tailored to your preferences and needs. It would be an ideal vacation trip that would be well worth your time and money, and you would undoubtedly have a wonderful time.
Feel The Earthly Experiences With An Amazing Andaman Tour