Honeymoon travel can be a magical and exciting experience, but it can also come with its fair share of stress and challenges. Whether planning a romantic getaway to a tropical paradise or a cultural trip to a new city, these honeymoon travel tips will make your journey much more accessible.
One of the most important things you can do to make your honeymoon travel easier is to plan. It is crucial to research, make reservations, and get your travel documents in order well in advance of your trip. Planning helps avoid any last-minute stress or surprises and ensures everything runs smoothly.
Choose the right destination
When it comes to honeymoon travel, your chosen destination is just as important as the planning itself. Do you want to relax on a beach in Hawaii or explore the culture and history of Europe? Think about what you and your partner like to do and what kind of experience you want.
Even with the best planning, things can still go wrong. Flight delays, weather issues, and other unexpected events can happen, so flexibility is essential. Don't get too caught up in sticking to a strict itinerary, and be open to making adjustments if necessary.
Packing for a honeymoon can be tricky, especially if you need help figuring out what to expect. It's vital to pack smart and only bring what you need. Please make a list of essentials and stick to them. It's a good idea to pack a few comfortable and versatile outfits. That can be dressed smartly or comfortably, depending on the occasion.
Your honeymoon is a time for you and your partner to enjoy each other's company, but it's also important to take time for yourself. Whether it's a yoga class on the beach or a solo spa day, make sure you have some time to relax and recharge. Andaman Honeymoon Package is customised to focus on your needs and your partner.
Even though you're on your honeymoon, staying connected with family and friends back home is still important. Make sure you have a way to keep in touch, whether it's through social media, email, or phone calls.
Be open to new experiences
One of the best things about honeymoon travel is the opportunity to try new things and experience new cultures. Be open to trying fresh foods, visiting new places, and trying new activities. The adventure will help you make the most of your trip and create lasting memories.
Honeymoon travel can be expensive, so it's important to budget accordingly. Make sure you have enough money to cover your expenses, including airfare, accommodations, meals, and activities. Setting aside a little extra for unexpected costs is also a good idea.
The memories you make on your honeymoon will be ones you treasure for a lifetime, so make sure you document your trip. Take plenty of photos, write in a journal, or create a video diary. You'll look back on these memories, which will last for years.
Most importantly, remember to have fun! Your honeymoon is a time for you and your partner to celebrate your love and create lasting memories. Stay caught up in the details, and remember to enjoy every moment.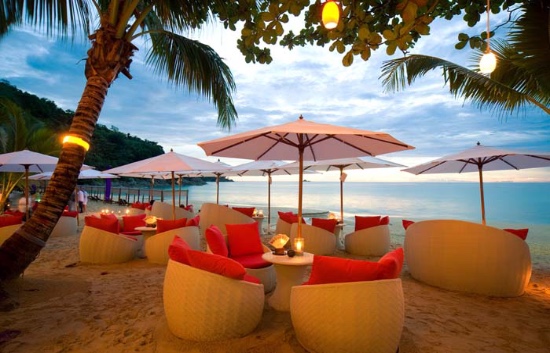 Honeymoon is very Expensive Plan it on a Budget
Planning your honeymoon can be an exciting and stressful process. One of the biggest concerns for many couples is how to budget for their honeymoon. Here are some tips to help you plan your honeymoon budget and ensure you have the trip of your dreams without breaking the bank.
The first step in planning your honeymoon budget is to set a budget. It knows how much money you have to work with and what you can afford. Funding will help narrow your options and ensure you spend your time appropriately.
Determine your priorities
Once you have a budget in mind, you should determine your priorities. Are you looking for a luxurious, all-inclusive or more budget-friendly resort? Do you want to go somewhere exotic, or are you more interested in a romantic getaway? Knowing your priorities will help you narrow down your options and find a destination that fits your Budget. In this planning, Maharaja Travels will help you.
There are numerous ways to save money on your honeymoon. Look for deals on travel websites, sign up for email alerts from airlines and hotels, and consider booking your trip during the off-season. You can also save money by booking your flight and hotel or choosing a less expensive destination. You can travel to Andaman and get Budget Andaman Tour Packages from maharaja travels.
Consider your transportation
Transportation can be a significant part of your honeymoon budget. Consider how you will get to your destination and the cost of transportation while you're there. If you're planning to fly, look for deals on flights or consider taking a train or bus. If you're driving, factor in gas, tolls, and parking costs.
Once you have your destination in mind, planning your activities is essential. Consider what you want to do and see and how much it will cost. Some actions may be free, while others may require a fee. Be sure to factor these costs into your Budget so you're aware of the situation. Ferry Booking Andaman is the best experience you will have in your lifetime.
Don't forget about miscellaneous expenses
Many miscellaneous expenses can add up during a honeymoon. These include things like meals, souvenirs, and tips. Be sure to budget for these expenses, so you know the situation.
Make sure to have an emergency fund
It's always a good idea to have an emergency fund when travelling, which can use for unexpected expenses, such as flight cancellations or medical emergencies. An emergency fund can provide peace of mind and ensure your honeymoon goes smoothly.
It's essential to be flexible when planning your honeymoon budget. Sometimes, the perfect honeymoon destination may be out of your price range. Instead of ruling it out completely, consider ways to make it more affordable. For example, you may save money by staying in a cheaper hotel or travelling during the off-season.
Use rewards and credit card points
If you have rewards or credit card points, use them to save money on your honeymoon. Many credit card companies offer travel rewards, such as free flights or hotel stays, which can use to offset the cost of your honeymoon.
It's essential to review and re-evaluate your honeymoon budget regularly. Make sure you're on track to stay within your Budget and adjust your plans accordingly if you need more money.
By following these tips, you can plan your honeymoon budget and ensure that you have the trip of your dreams without breaking the bank. Remember to be realistic and flexible and do your research, and you'll have a great time.
In conclusion, honeymoon travel can be a magical and exciting experience, but it can also come with its fair share of stress and challenges. By following these tips, you can ensure that your trip is as smooth and enjoyable as possible.
Honeymoon Travel Tips Will Make Your Trip So Much Easier