Andaman is beautiful and vibrant with its white sandy beaches, blue-green waters, and tropical forests so you will love the experience here. Andaman is intensely picturesque. There is no other place in India that makes for an optimum honeymoon location. Plan your honeymoon trip to Andaman according to your need and so it gives you the ideal before starting a new life. All Andaman Tour packages come with special inclusions for couples. The romantic setting along with the beautiful weather of Andaman make you celebrate the beauty of union with your loved one. It contains everything from candlelit dinner on private beaches, decorated beds, gifts, cakes, bouquets, and memoirs makes a relaxing and enjoyable vacation time. Moreover, this includes pleasure and provides a great experience for couples while making trips to beach-side resorts and the most romantic places.
Here are the reasons why Andaman is the perfect destination and why you should spend your honeymoon in this tropical ecstasy.
Andaman Island Honeymoon Experience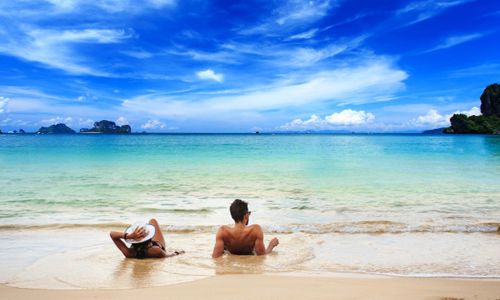 Many newlyweds prefer to go to destinations with splendid attractions and peaceful weather. Andaman is with a limited population as it not a part of the mainland, so it is a perfect tourist spot to enjoy with loved ones. Especially for honeymoon couples, Andaman Island is the best destination for honeymoon to experience romantic weather and a captivating location. It offers high-end quality time together and makes a honeymoon extra enticing in romantic weather. This Island also provides different other activities in Andaman, stunning charm, and fascinating views which is a perfect choice for couples to bond over.
Andaman Islands Offers Tons of Activities
Andaman contains a variety of amazing beaches such as Elephant beach, Havelock Island, Ross and Smith, Jolly Buoy beach which treats for senses. These beaches are the best spot to relax under the sun or to enjoy by swimming in crystal clear waters or a long walk on the beach at sunset. As it allows the couples to bond and spend more time together. These are famous for scuba diving, snowboarding and sea walking.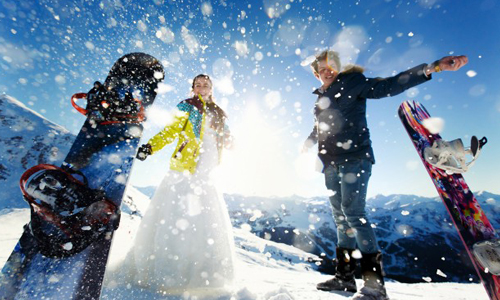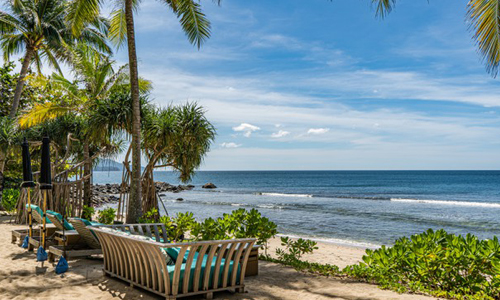 A lot of beaches and resorts provide dining establishment which acts as a relation spot. These resorts serve a variety of seafood and offer a variety of other dishes which couples can take pleasure in a beachside candlelit dinner. There at the resort candlelit one can enjoy the tidal waves of the Andaman Sea. Many resorts nestled in the hills amongst the green forests and spread out across the beaches. Resorts at the beaches look elegant and make peace of mind to enjoy the weather.
Short or Long Honeymoon at Andaman
Andaman is a group of Islands that contains small ferryboat flights which make the couple enjoy their week and every bit of experience. Some Islands like Havelock Island, Ross Island, North Bay, Viper Island, Neil Island, Baratang Island, Long Island, Volcanoes of Barren Island, Rangat, Diglipur Island are well connected with the government and so contains private ferry services. So you can easily visit any of these Islands whenever you need to go. Every Island in Andaman will contain something to surprise you and make a lot of memories.
Direct Flight to Port Blair from Most Cities
Port Blair is very well connected with a direct flight from all over India. You will get linking flights to reach Chennai as it is a major metropolitan city, then reach Andaman. If you are from the northern part of India there you have linking flights to reach Kolkata then to Port Blair. In fact, traveling on a flight is an enjoyable thing as you can fly directly over the turquoise island which looks incredibly stunning from the top. Also, there are 4 ships every month leaving to Andaman from Chennai, Vizag, and Kolkata if you like to travel on the ship.
Great Weather for Most Part of the Year
From November to April, you can experience great weather of thunderstorms and high winds. Simply, like other locations, you will experience a couple of degrees during summer with tropical climate temperature levels in Andaman.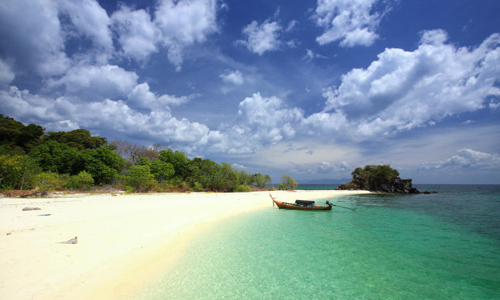 Andaman Honeymoon Fits Every Budget
The journey should be budget-friendly while you live for the most memorable days with your loved ones. In Andaman, there are many resorts and homes to stay in which offer decent supply service and facilities within your budget. Make sure that your service provider is reliable or not. The Andaman & Nicobar Island is the paradise that is present on earth. This island is a unique appeal that newlywed can get lasting memories. There will be more packages that travel guides can offer you, so go out to the welcoming island to begin your married bliss with lots of memorable experiences.
Get Adventurous On The Islands
There are numerous and different beaches on Andaman and Nicobar Island. These are not only tourist places for nature lovers but also you can experience a lot of treasure trove of fun and adventurous activities. You can enjoy sea walking one day and go-island on another day. You can also experience water activities like snorkeling, scuba diving, glass boat trips and etc. If you travel during the off-season you can experience and enjoy the beaches but all the other fun activities will be closed. So be sure to visit at a time when Andaman is open to enjoy and have a lot of memories.
Are you planning your Honeymoon to Andaman but worrying about the unknown destination? Leave the worry of traveling to an unknown destination, get connected to the Maharaja Travels, a traveling guide that helps you at any time of the day and avoids even the smallest bit of discomfort. We provide ample time for you to enjoy the bliss of togetherness and also provide an opportunity for you to experience, explore and discover to enjoy the beauty of Andaman. We offer the customized Andaman honeymoon packages, holiday trips, adventure trips, sight-seeing, scuba diving &, etc. Book your Andaman Honeymoon packages with Maharaja Travels to enjoy the bliss and bask in the essence of your honeymoon trip.
Reasons Why Andaman & Nicobar is the Best Honeymoon Destination in India