Andaman & Nicobar Island is an archipelago at the confluence of the Bay of Bengal. It is a perfect getaway and ideal destination for all ages with thrilling water sports, golden beaches, sunny days, sightseeing tours, crystal clear waters, and many more. It is an extremely impressive destination for all honeymoon couples, families, and independent travelers. From terrific tourist attractions to exciting things to do, this vacation can be filled with adventurous activities as you would like and is the best relaxing spot.
While planning your summer travel to the charming island of Andaman, don't forget to visit the popular and offbeat places for a once-in-a-lifetime experience! The Andaman Islands provide peace seekers and adventure seekers with scenic views of wide-stretching sparkling water bodies as well as a wide range of fun-filled activities. Take a look at some of the best thrilling Andaman activities and most memorable experiences during a trip to India's most exotic island.
Best Andaman Adventurous Activities
1. Snorkeling at Elephant Beach and North Bay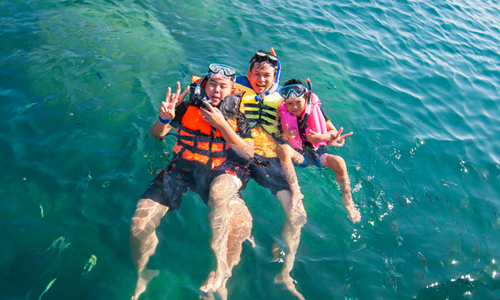 This snorkeling will make your underwater adventures a thrilling experience. Most people believe that snorkeling requires the ability to swim, but non-swimmers may also enjoy it. It allows you to dive like a mermaid and watch fish swim right in front of your eyes.
Snorkeling at Elephant Beach or North Bay Island is a great way to see the calm marine life and unusual corals. Elephant Beach on Havelock Island has much clearer water.
2. Scuba Diving in Havelock
Travel to the Andaman Islands and don't miss the opportunity to experience a thrilling and exciting scuba diving adventure. Scuba diving in Andaman will be done under the supervision of experts and with safety precautions as you remain strong and steady in deep waters. You can enjoy seeing the most spectacular corals that can be found in the undisturbed ocean.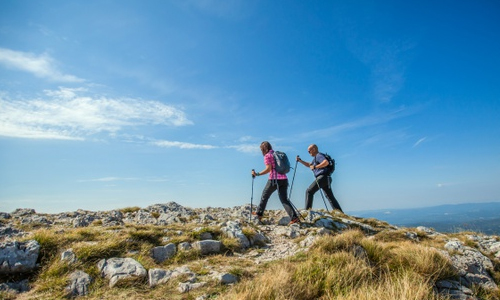 Trekking completes the untouched charm of Andaman tourism. There are many interesting opportunities with a diverse range of flora and fauna as well as the breathtaking natural beauty that attracts adventure seekers. Madhuban and Kalapathar are the best places to go trekking in the wild forest, with zig-zag roads, wooden bridges, and lush greenery. Both of these big trails offer a fantastic trekking experience while providing a glimpse of the unspoiled Andaman and their allure. The tropical climate of the Andaman Islands is absolutely picture perfect for trekkers. So set aside a day for adventure trekking in the Andaman.
The activity of underwater Sea Walking is the best water sport colorful fishes swimming and you can witness the blissful marine life. You need not handle any complex equipment, but you should keep your contact lenses or glasses as you like. You will be given brief instructions from trainers so you can enjoy the activity with more fun.
5. Island Hopping In Andaman
The Andaman Islands untangle themselves from the hustle and bustle of city life to create their own serene world. Every part of the island exudes tranquility. Every island in this area is distinct, where you can spend and explore the beauty. Ross Island's historic ruins, North Bay Island's water sports, Havelock Island's breathtaking beaches, Neil Island's mesmerizing sunsets, Jolly Buoy Island's corals, the mangrove forests, and the rest of Andaman's charms make it India's best travel destination.
6. Enjoy the Magic of Bioluminescence Beach at Night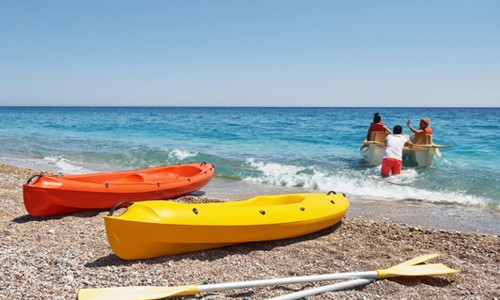 You won't believe your eyes if you go to the Havelock Island beach. The brightest galaxies and tiny lighted stars begin to float straight down from the blue sky underneath your feet. As you row the boat, the water glows with its phytoplankton material. This is amazing magic happening at bioluminescence beach at night.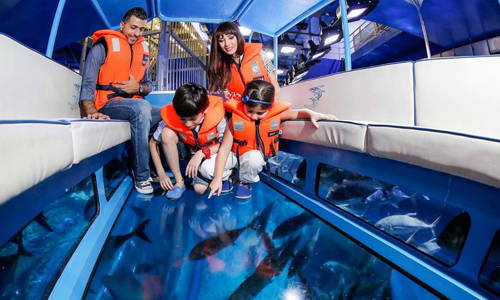 In the Andaman Islands, glass-bottom boating is an exciting and relaxing activity. This trip allows you to see some very unusual corals, including the brain coral and mushroom coral. For sailing across the sea, there are unique types of boats with a glass at the bottom. Take a ride on these special boats and experience the breathtaking views of marine life and the surrounding waters. Without even entering the water, you can see the marine creatures swimming under the surface and spot the unspoiled corals. Jolly Buoy Island, Bharatpur Beach, and North Bay Island are the best places to go in this sport.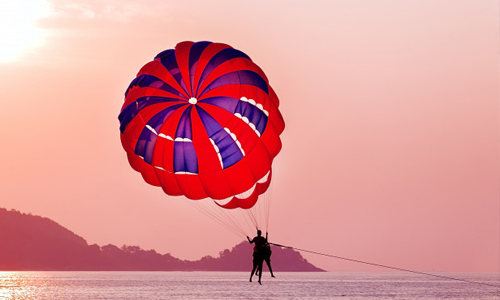 One of the easiest ways to satisfy the need to do something adventurous is to go parasailing. This game is unlike any other Havelock Island because it blends airborne and water adventures. You will be strapped into a parachute which is attached to a speedboat. It propels you into the air like a kite on a cruise. When the boat sails out into the sea, it will be the most thrilling experience.
Are you planning your summer vacation to Andaman? Get the best deals on Andaman tour packages with Maharaja Travels for solo holiday trips, honeymoon trips, friends & family tours. We also provide a private guide and the best travel agent for your convenience.
Thrilling Experience For The Summer on Andaman